Wayne Olan, MD
Neurosurgery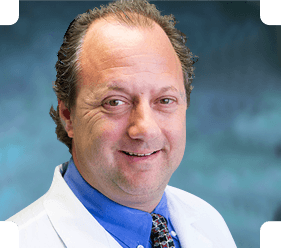 Wayne Olan, M.D., is the director of interventional and endovascular neurosurgery at The GW University Medical Faculty Associates and an associate professor of neurosurgery at The George Washington University School of Medicine & Health Sciences. He completed his training in radiology and fellowship training in neuroradiology with subspeciality training in interventional neuroradiology.
He rejoins the department of neurosurgery after serving 10 years as the director of interventional neuroradiology at Suburban Hospital in Bethesda, Maryland. He continues as a consulting physician to the National Institutes of Health. He is a member of many professional societies including the Radiological Society of North America, American College of Radiology, American Medical Association, Medical Society of District of Columbia, American Society of Neuroradiology, and American Society of Spine Radiology.
Dr. Olan's clinical and research interests involve the endovascular treatment of cerebrovascular disorders, including the treatment of cerebral aneurysms, arteriovenous malformations, and the treatment of stroke. He performs aneurysm coiling, extra-cranial and intra-cranial artery stenting, embolization of AVM, and embolization of head/neck tumors. In addition he has interests in the interventional treatment of spinal disorders. He serves as director of interventional and endovascular neurosurgery.
Dr. Olan has published extensively on minimally invasive spinal interventions, endovascular treatments, and cervical abnormalities. He is a frequent lecturer and instructor around the world regarding minimally invasive spinal techniques and is involved in the development of many devices in the spinal arena. He has also published and lectured extensively regarding cerebrovascular abnormalities, especially revascularization, and stroke prevention and treatment.
Wayne Olan, MD
Neurosurgeon
George Washington University Hospital

(202) 741-2739